After-sales services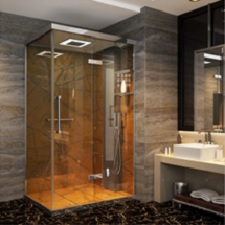 Our after-sales services are provided based on the following commitments:
We guarantee that, within a year from the date of purchase, for any proved quality-related deficiency, we will provide spare parts free of damage.
It is worth mentioning that in the following cases, this warranty is invalid:
1. Product damage caused by incorrect installation;
2. The product has been moved away from the original place where it is installed;
3. Improper use, abuse, and accidental damage;
4. Damage caused by improper maintenance;
5. Damage caused by disassembly and modification without the authorization of ALLY;
6. Damage caused by force majeure;
7. Can not present a valid warranty card and purchase receipt; omission, alteration on the warranty card, or there is no seller's name or date of purchase on the card;
8. Normal wear and tear: strips are supposed to be replaced on a regular basis.
This limited warranty does not include warranty on handling, installation and delivery. If you need guaranteed service in the above areas, please contact your local distributor or our branch office, describe the product model and related issues, and attach proof of purchase.
Note: This guarantee applies to ALLY shower room (screen), shower cabin, steam cabin, bathtub and other products. All warranty information, product features and standards of use, will vary with product improvement and change without notice. Warranty of special product shall be subject to the specific warranty terms of the product.
The Company does not undertake any other duties and obligations beyond this limited warranty as indicated.
If the product is out of warranty, the company will continue to provide warranty service, but charges on materials and labors shall be covered by the customer.