Tips on Selection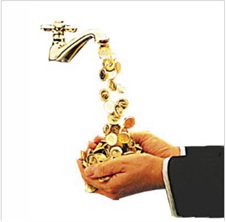 To make your bathroom space more reasonable,personalized and comfortable, please note the following aspects in your selection:
1. Shower enclosures can be classified into standard type and non-standard type according to specifications.
1) The selection of shower enclosure in standard type will be subject to the following two cases:
a. Shower enclosure in common specifications. Shower enclosures mostly come in sizes of 900×900mm, 1000×1000mm, etc.; in circular shape or rectangular shape. Such specifications suit for more than 95% households. The door is mainly in sliding type. These shower enclosures are generally installed directly on the corner or vertical planes. We recommend this choice for customers who have a small sized bathrooms, who ask for small bathing space and who ask for a quick delivery in short time. The price will be more favorable.
b. Shower enclosure in personalized specifications. Usually, the shower enclosure appears in quadrant, diamond, and L –shaped forms. Special shapes for non-symmetrical chambers are J-shape, ladder, etc. Such specifications are dedicated for individual customer demand. They are more suitable for comparatively larger bathroom that is roughly in a square shape. We recommend such specifications to customers who pay more attention to the appearance, functionality, and personalization.
2) To select a non-standard type means to flexibly design a new model specifically for some space. That is customization in its true sense, with greater flexibility for more individual needs.
2.Shower enclosures can be classified into sliding door, pivot door, and walk-in types according to the way of door opening.
This is also a factor that is worth of your attention before you make the decision.
1) To some extent, sliding door is no doubt the best choice for small sized bathrooms. It creates your exclusive bathing space and meanwhile leaves larger rooms for other sanitary equipment. Small but perfectly formed, the rich layout is a better reflection of space art.
2) If you have a big enough bathroom and your house layout allows, the pivot door series will be better at showing your personality and your taste for a simple, decent and deluxe shower room. Since the pivot door needs a large turn-around space, so in your selection, please make sure the door can open without hitting on the toilet, sink, washing machine, etc.
3. Although the shower enclosure can be the last step in your bathroom decoration, in selection, please make sure that the enclosure will not come into conflicts with electrical outlets, plumbing, water heater, water outlet, floor drain, walls, etc.